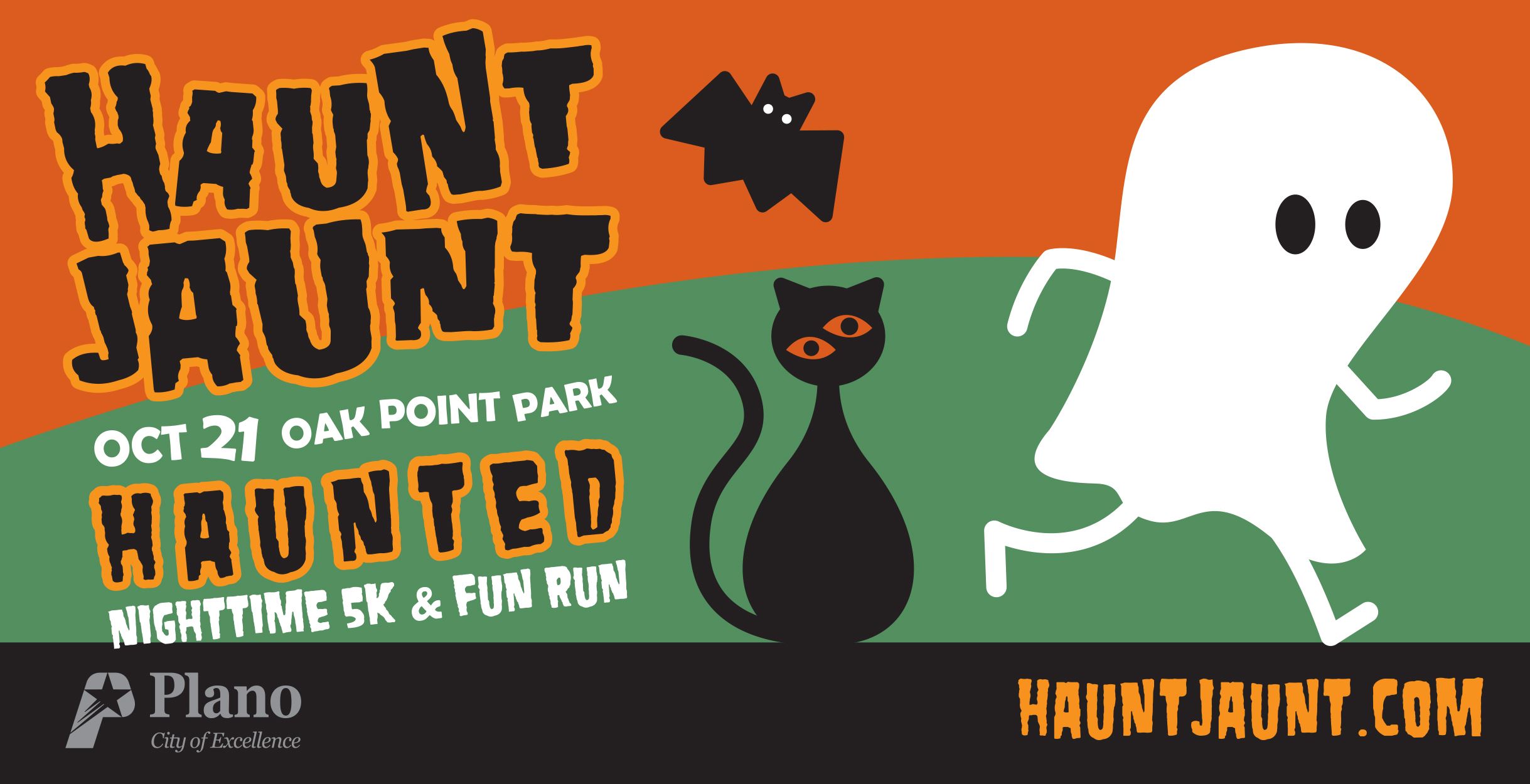 Oak Point Park
2081 E. Spring Creek Pkwy.
Plano, TX 75074
Saturday, Oct. 21, 2017
​Check-in/Registration begins at 5 p.m.
Are you afraid of the dark?
The sixth annual Haunt Jaunt 5K & Fun Run is returning to Plano for another round of chills and thrills! Whether you're a competitive runner or prefer to go at your own pace, you're sure to have a screamin' good time at this safe, family-friendly Halloween event.
The Fun Run kicks off the evening, taking place at 5:45 p.m. before it gets too dark. This short dash is suitable for boys and "ghouls" of all ages and takes place entirely inside the park to ensure the safety of all runners.
As the sun begins to go down at 6:45 p.m., the 5k runners will embark on the beautiful yet eerie course through the park and into the nature preserve. While the sun sets over the gorgeous trees, the creepy decorations, chilling lighting effects and haunted live scenes will come to life, offering runners more than enough motivation to run! Awards will be given out to the first, second and third place winners in each age category, so stick around afterwards for the awards ceremony.
As usual, the Haunt Jaunt doubles as a costume contest, so be sure to come dressed to impress—or terrify! The categories include funniest child, funniest adult, scariest child, scariest adult and best group (3 or more). You and your child, or group, can enter the contest during registration.
Registration for the 5K is $35 per individual runner or $23 per team runner (5 or more people). The Fun Run is $10 per child and includes free adult entry with purchase. Runners can register online or the night of the event.
Happy Halloween!