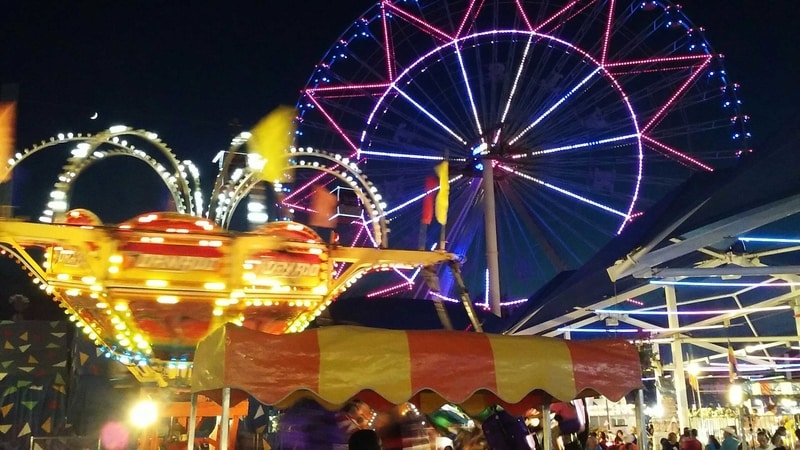 The lights at night are big and bright at the State Fair of Texas! Returning to the Dallas area from Sept. 29 to Oct. 22, you won't want to miss out on this beloved celebration of all things Lone Star State.
If you're planning on making a trip to the fair, be sure to bring along a healthy appetite…and an elastic waistband! With plenty of sweet and savory fried foods to try, including favorites like Texas fajita fries, beer-battered beef jerky, tamale donuts, deep fried nachos, deep fried Froot Loops and fried cheesecake-stuffed apple sundae, you'll definitely want to come prepared to chow down.
Of course, you may want to save the snacking for after you visit the State Fair Midway, which is home to over 70 exciting rides and attractions. From hair-raisers like The Crazy Mouse and The AirMax to more relaxed rides like the Texas Star Ferris wheel and Dentzel Carousel, there's something for everyone to enjoy. Plus, there's even a Kidway section for the little fairgoers to play in.
Now, for the most exciting part of the state fair: the entertainment. If you're looking for an exciting, one-of-a-kind show, you're bound to find it here! Some of the annual favorites include the Lone Star Stampede, Hendrick's Pig Races, Wild West Pet Palooza, Chainsaw Carver and the Starlight Parade. There's also plenty of great live music to check out all festival-long, including free performances by nationally recognized artists like Maren Morris, Wilson Phillips, Pat Green, Prophets & Outlaws, and Flo Rida with Macy Kate.
Tickets are $16.50 for single-day admission, with various food and ride combo packages available. For more information, please visit the State Fair of Texas's website.