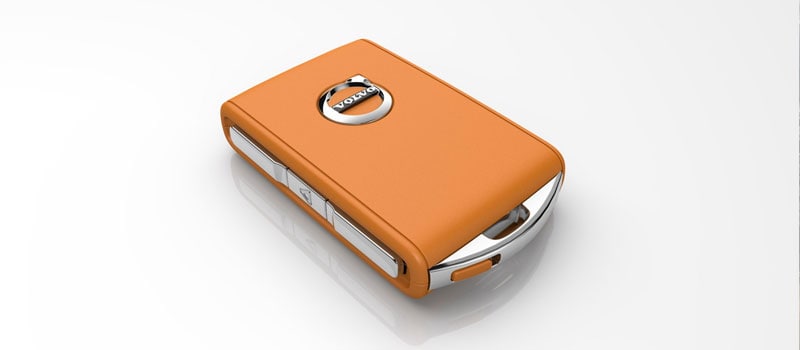 Volvo Care Key: Changing the Way We Build Better Driving Habits
Volvo has long held a reputation as an automaker with a focus on safety. As one of the first automakers to come to market with emergency braking systems and pedestrian detection sensors, Volvo has backed up its promise to make vehicles safer for everyone on the road.
How Does Care Key Change The Way We Drive?
The next step in the initiative to improve safety comes with the announcement of the all-new available Care Key feature. The Care Key is a shared key that offers owners the ability to set a speed limit which the vehicle will be limited to when the Care Key is in use. While the Care Key will be included as standard equipment, the usage of the Care Key will be optional and configurable by the owner. The Care Key system is designed to give parents and owners of shared vehicles peace of mind when handing over the keys to new drivers or drivers with a known heavy foot.
The introduction of this new feature comes on the heels of the recent announcement by Volvo that all cars from 2021 forward will have a top speed limited to 112 mph. This is yet another bold and innovative move by Volvo to promote safe driving. Volvo has also hinted at plans to utilize interior cameras and sensors to detect impaired or distracted driving.
A Big Step Forward in Innovation
The Care Key can be programmed easily through the vehicle in-car menu by the owner, but protections in place prevent the Care Key user from modifying the settings. The limited speed limit can be set anywhere between the vehicle overall 112 mph limit and the lowest speed deemed safe by Volvo engineers; likely to be 55 mph. Ford introduced a similar system known as MyKey several years ago, however, the system did not allow for a configurable speed limit. It also included several other safety checks and limitations that were not configurable and were deemed by most to be simply annoying rather than protective.
The Care Key program seems to take a more reasonable approach of allowing the owner to decide what seems to be safe for their loved ones and the driving conditions of their region. If nothing else, the announcement of this feature opens the door to discussion of automakers' responsibility and the ability to influence driver behaviors.
To learn more about the details of this new feature and it's availability, stop by and visit the friendly staff at Crest Volvo to explore this and other innovative Volvo features.