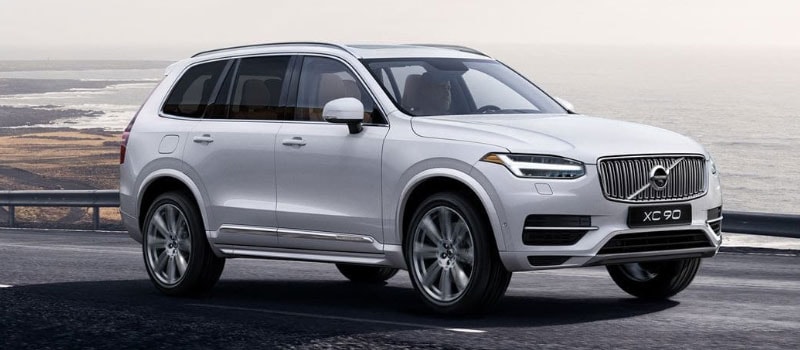 At Crest Volvo Cars, we are impressed by the 2020 Volvo SUV lineup. Many reasons exist to choose a Volvo SUV this year. Let's explore the five main reasons.
The Volvo SUV Line Offers Rich Variety
A diverse set of drivers has a broad spectrum of needs and interests. Volvo's 2020 SUV lineup meets those needs through a variety of sizes, style notes, and features. You will find an SUV you love in our selection.
Volvo SUVs Lead Instead of Follow
Too many brands' SUVs look like other models on the road. Volvo does not copy. It innovates. You only need to look at Volvo's 2020 SUV models to appreciate this compelling reality.
People Will Notice Your Volvo SUV
From Thor's Hammer LED headlamps to elegant rear profiles, Volvo SUVs cut berths that look like no other on the automotive marketplace. When they see you in a Volvo SUV, people understand that you appreciate luxury and performance, and they know that you value on-road safety. Expect to feel proud every moment that you drive a 2020 Volvo SUV.
Volvo Maintains Its Safety Reputation
Volvo built its brand via superbly safe autos. In 2020, Volvo furthers its reputation for safety through its SUVs. The modern seats in Volvo vehicles cut whiplash risk in half. Within the company's SUV lineup, you can also access an excellent array of crash-avoidance and collision-mitigation technologies.
Volvo Is Focused on the Future
In recent years, Volvo has made the news due to its commitment to transform itself into a brand that produces no gasoline-only autos. By 2025, Volvo projects one million electrified cars and SUVs with its logo on the road. In 2020, you can choose Volvo's eT8 engine setup in multiple SUV models. This hybrid configuration pairs a 400-horsepower engine with an 87-horsepower, electric motor. The former gives you highway power, and the latter offers you greener propulsion during in-town commutes.
For a personal look at today's Volvo SUVs, visit our convenient dealership to request a friendly test drive.