Volvo vehicles are typically quite simple to service. They incorporate plenty of technology into how they are made, but when it comes to making a few changes, you should be able to do this on your own. If your vehicle notified you that something was wrong by way of a service light, you may need to know how to reset that light once the problem has been fixed. Read on to find out how to reset your service light, specifically in a Volvo vehicle.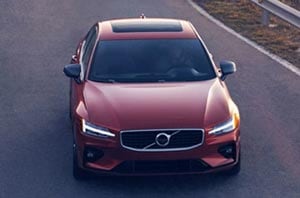 Once you have opened up the hood, you will take notice that there are two different diagnostic units (A and B) that are located next to the windshield wiper fluid reservoir. Turn on the ignition and open up module A. Insert the fly lead into socket number 7.
Press the button that is located on your diagnostic unit four times. The LED should light up and stay lit. This means that the vehicle is ready to accept a code input. If you want to reset your service light, the code is 1-5-1. Press the test button one time and let it go to illuminate the LED light again. Press the button again 5 times.
You want to make the LED flash a number of times by pressing the button on more time. This should have reset your service light.
You can switch off your ignition and replace the fly lead where it belongs. You are set to drive again.
Make sure that you don't reset your service light prior to having the issue fixed. Routine maintenance and service is incredibly important when it comes to making sure that your vehicle is safe and secure.