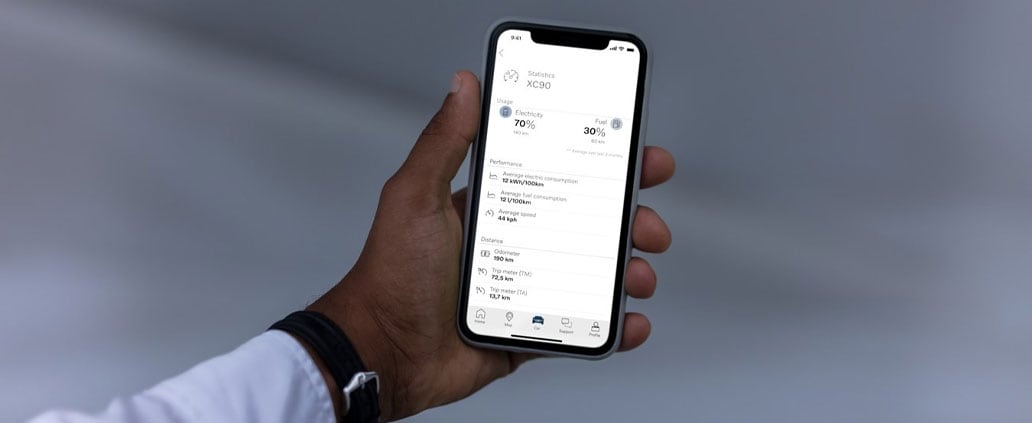 The new Volvo hybrid models feature a Smartphone app that facilitates the ability to track your driving pattern and capture data that revolves around your driving experience. Impressively, the Volvo manufactures are among the first companies to adopt hybrid technology, one of the latest innovations in vehicle manufacturing companies. While Volvo intend to incorporate this technology in the future models, it strives to launch XC40 Recharge P8 as its first successful model. This car would be the foundation of subsequent electric models.
With the modern features, the idea is to offer buyers exceptional benefits of using electric cars, hence sustainable mobility. Essentially, the Volvo On Call app captures and reflects the distance covered when running operations electrically. It also captures the amount of fuel and electricity consumed, including other metrics.
Another feature of the Volvo on Call app included in upcoming models would indicate a driver's impact on carbon monoxide footprint and estimate the fuel cost saved when operating the vehicle electrically. Each Volvo model ranging from the XC40 SUV, the 60 series vehicles, and XC90 SUV features a recharge option. The Volvo model intends to offer customers with a customized experience.
Why the Volvo On Call App?
Since evolution is inevitable, there is a need to meet clients' needs. If a brand has to excel, the management team must develop ideas and techniques that would be satisfactory. Bjorn Annwall, head of EMEA at Volvo Cars, notes that it is crucial to be insightful about driving patterns.
About Volvo Models
The Volvo models are designed incredibly, with outstanding features, incorporating innovative technology. Its reliability and design are fascinating to its users, making it one of the leading manufacturers and sales companies. Its lineup is exceptional, offering customers a comfortable, luxurious, and stylish ride.
Previously, Volvo dealers have been manufacturing automated vehicles, using electric features. Most of these models are referred to as recharge, as the models are chargeable. Optimistically, Volvo manufacturers are ambitious about making a leading influence for reliable car buying.
To get comprehensive information on the Volvo On Call app and its features, contact our representatives at Crest Volvo Cars for further details.