Volvo Careers Available in Frisco, TX
Our sales team is looking for skilled salesmen and saleswomen to join our team. If you have an affinity for vehicles and love a sales job, you are the kind of person who we need in our team. You will be able to know more about the automotive industry when you work with us. Starting your auto sales career with us is a good opportunity where you will be able to meet and interact with other knowledgeable individuals who have been in the industry for quite some time. For those people who are looking forward to getting a job that is full of new ideas, the auto sales career is the path to take.
Why Join Our Team?
There are a lot of opportunities that you will discover when you join our team. At our dealership, there are greater chances for growth in the career path that you decide to take be it in sales or any other. With us, a day in the job means that you have something new that you get to learn. This is due to the different new persons that you meet as you find out what they are looking for in a vehicle. Whatever you observe helps you to advise the manufacturers on some features they should include in their cars in the future. You also get to learn what different people are looking for which helps you to explain to them what we have in our dealership that suits their desires. When you can find a customer a perfect car that fits his requirements, that customer will appreciate your effort of taking your time to get them what they need. The customer will most probably refer their friends to our dealership or when they want another car, they will first, you are the first person they will go to. Such a thing will help in building the reputation of our dealership as one that people can depend on the time of need. The other thing is that there is a likelihood that these happy customers will be coming to our service department when their cars need repair or servicing.
Car Dealership Positions and Careers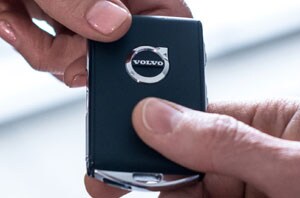 When it comes to the auto industry, it comes to your mind that the best way to create a path for you is by taking a sales role. In other cases, you may want to work in the auto industry, but you have different skills from those needed of a salesman or saleswoman. When that is the situation you are in, you need not get worried as there are still other options that are available. You need to understand that just like the other industries; the car industry also requires diverse professional capabilities. You can find a place even when you have experience in areas including finance, service, management, administration and other areas. For instances, if you are good at planning and doing office work, you can as well take the administrative role as it best fits you. Alternatively, there are those people who feel that the best career path that will open doors for them in the auto industry is being a service associate where they enjoy fixing car problems. You can find different careers in our dealership, but you have first to consult if there are current opportunities that are available.
You can begin an exciting career path in the automotive industry by applying for the sales or any other available position in our dealership.
Hours
Monday

8:30 AM - 8:00 PM

Tuesday

8:30 AM - 8:00 PM

Wednesday

8:30 AM - 8:00 PM

Thursday

8:30 AM - 8:00 PM

Friday

8:30 AM - 8:00 PM

Saturday

8:30 AM - 6:00 PM

Sunday

Closed