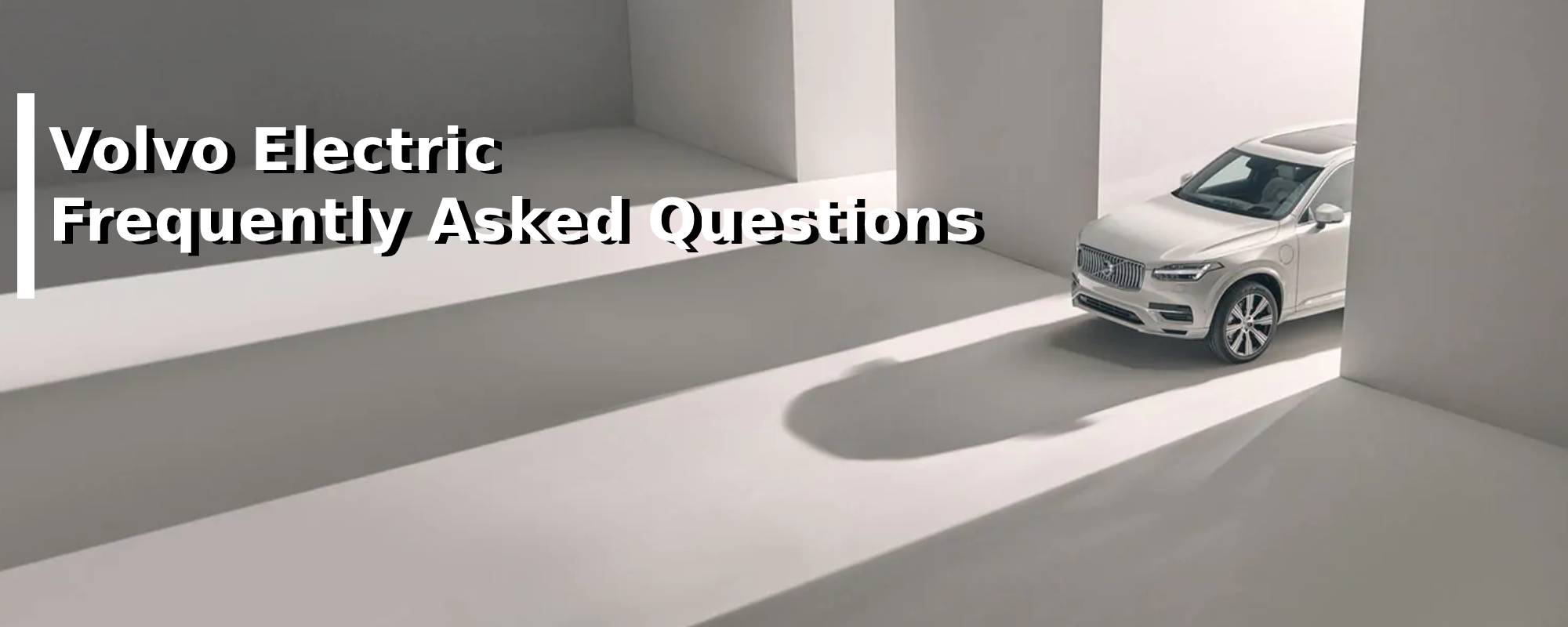 Volvo Electric Vehicles For Sale in Frisco
As Volvo engineers make a push towards electrifying the Volvo lineup, you've probably found yourself wondering about electric vehicles. Fortunately, you can count on our team here at Crest Volvo Cars to help you find answers to your Electric Vehicle questions. We know that electric vehicles are unfamiliar territory for many drivers in the Frisco, TX area, and we're eager to help you jump into the exciting world of electric Volvo models.
We've compiled a few electric vehicle FAQs here on this page, so we encourage you to take a look if you have any burning questions about EVs. Of course, if you don't find the answer to your question here, you are always welcome to reach out to our team of Volvo experts. We'll be happy to connect with you and answer your questions.
Electric Vehicle FAQs
Which Volvo models are available in electric?
The Volvo lineup offers a family of current and upcoming electric and hybrid vehicles. This line is known as Volvo Recharge. The Volvo XC40 is slated to be available as a purely electric vehicle. Other popular models, such as the Volvo XC60, Volvo XC90, and Volvo S60 are available as plug-in hybrids. So, if you're looking for a greener driving experience, the Volvo lineup offers several opportunities.
What is the difference between electric, hybrid, and plug-in hybrid models?
Electric vehicles run purely on electricity. Batteries, motors, and charging stations are all that electric vehicles need to keep them moving. Hybrid vehicles run on a combination of gas power and electric power. The batteries in hybrid models are usually of modest size, and you keep them charged simply by driving. Plug-in hybrids use larger batteries that can help you get more electric driving range. You recharge plug-in hybrid batteries by plugging them into a power source.
How far can Volvo electric models go?
It depends on the model! The all-electric Volvo XC40 Recharge, for example, is expected to offer an electric driving range of up to 200 miles. That's plenty of range for your commute and road trips!
How long does it take to charge an electric Volvo car?
There are a couple of ways that you can charge your electric vehicle, so it depends on which one you choose. Charging at home typically takes longer but using a fast-charger like the ones found at public charging stations can recharge the battery of a Volvo XC40 Recharge to 80 percent in as little as 40 minutes.
Do Volvo electric vehicles have towing capacity?
Yes! The all-electric Volvo XC40 Recharge can tow over 3,000 pounds. Electric vehicles can possess a remarkable amount of towing strength, so you don't have to feel like you have to give up that extra muscle in favor of electric power. So, if you like to head out on grand adventures around the Dallas area, you can still tow your big toys along for the ride with the right model and proper towing equipment.
How can I learn more about electric Volvo models?
You can find out all about the Volvo lineup's selection of EVs, hybrids, and plug-in hybrids when you visit us at our Volvo dealership serving Garland. If you want to get a closer look at our current inventory or connect with our team of experts with further questions, we encourage you to reach out to us. We'll be more than happy to answer your questions and give you some first-hand experience with your favorite new Volvo models.
Call or stop by today to get started on your net Volvo journey. We hope to see you soon!