* Indicates a required field
Where Can I Trade In My Car Near Frisco, Texas?
Crest Volvo Cars is dedicated to connecting customers with cars that suit their moods, not just sticking them in an auto loan and forgetting about them. If you have changed your mind about a vehicle that you purchased and want to find something newer, faster, or safer, etc., simply stop by Crest Volvo Cars to see our selection.
We make the entire trade-in process as easy as signing some papers and picking out the model that you like. It really is that easy. And the first step in the process is letting our technicians inspect the vehicle so that we can provide you with an accurate appraisal value. Then, it is only a matter of choosing any of the new and used vehicles on our lots. Once you have decided on a car or truck that you like, we can finalize the deal.
The beauty of the trade-in process is the flexibility that you have when it is time to apply for that next auto loan. In most cases, you can roll over the previous loan balance into the total sum of the new auto loan. This eliminates the risk of penalties and the inconvenience of having to pay two car payment bills a month.
How Much Is My Car Worth?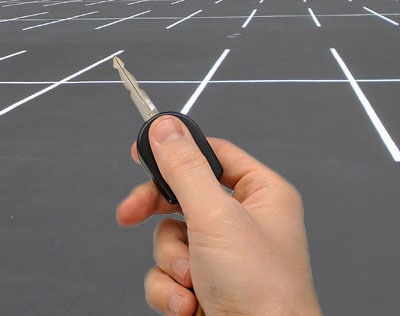 We now offer the convenience of determining the rough trade-in value of your vehicle from the comfort of your home. Our online estimate tool provides you with a rough quote on what your vehicle is worth to us before you come down for a deal. The secret to using the online estimate tool and ensuring that your quote is accurate boils down to details. The more details that you can provide regarding the actual condition of the vehicle, the easier it is for us to provide a similar offer at the dealership after a thorough inspection.
What Can I Trade My Car in For?
Crest Volvo Cars opens our door wide when someone comes in with a trade-in. We don't ever want you to feel as though your selection will be limited and that you will come out shorthanded in the deal. We want you to not just find a vehicle that fits your lifestyle but even the vehicle that suits your current mood because you can always trade it in again next year.
We never pressure you into buying overstock models that we want to sell. Instead, we provide trade-in credits that are the same as cash to choose from our very best models. And because our inventory is constantly changing as new vehicles arrive and others are sold, you are sure to find something that is really special if you stick around and check back frequently.