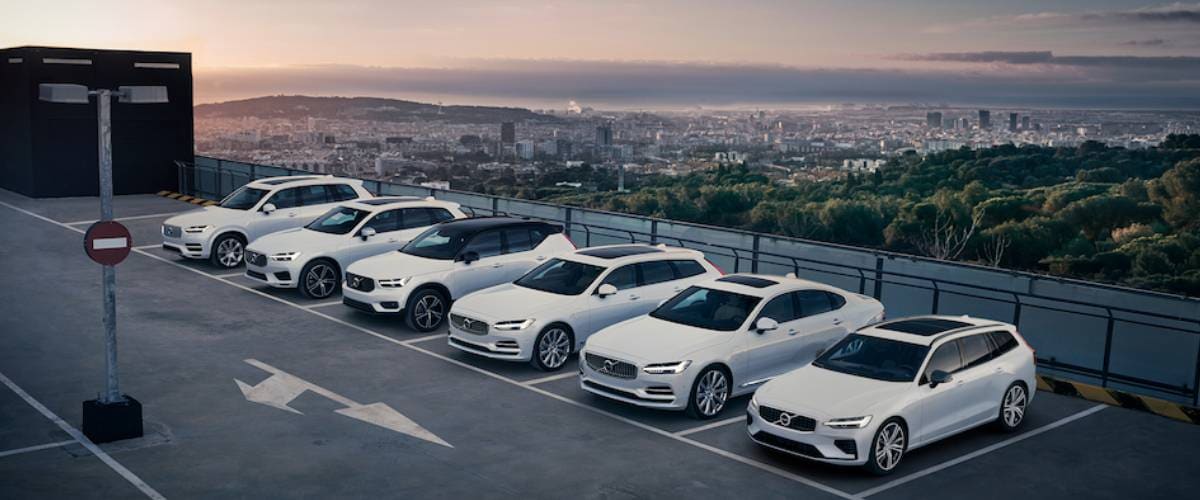 New Volvo Models Frequently Asked Questions
Crest Volvo Cars Answers Your FAQ
Whether you are new to the car buying process or a veteran looking to upgrade, you might have questions when it comes to finding your next vehicle. Crest Volvo Cars hopes to help out by answering some of the frequently asked questions customers have had for us over the years. If you have a question you don't see here, please contact Crest Volvo Cars and we'll get you heading in the right direction toward your new Volvo.
Q: Why should I choose Crest Volvo Cars?
A: With nearly 200 new and used Volvo models available, our Frisco dealership carries an incredible selection. Our team has been working with Volvo cars for years and are prepared for anything your Volvo may encounter during your ownership or lease. Most of all, we are your neighbors. Crest Volvo Cars is active in our community and try to make a positive impact on its residents through our volunteer and charity participation.
Q: What should I look for when I test drive a new or used Volvo?
A: The first step when looking for a new Volvo for you and your family is deciding which features are important to you. Make a checklist of items ranking features, like comfort, tech features, cargo space and performance capability. This will give you a head start by knowing what to look for from your ideal Volvo.
Q: Do You have Cars under $15,000?
A: Absolutely. There is more to Crest Volvo Cars than just a great selection of Volvo models. You'll discover a great selection of pre-owned vehicles priced to sell, at under $15,000. You'll love the variety in this used inventory.
Q: When is the best time to buy a new Volvo?
A: It is always a great time to buy a new Volvo. However, if you are looking for the best time to find deals or save a little extra money, The last day of the month is a good bet, specifically the end of a financial quarter. Of course, you can always find Volvo offers and incentives at Crest Volvo Cars, all year round.
Q: How can I find out the value of my vehicle trade-in?
A: We welcome your trade-in and try to make the process easy by providing a Value Your Trade tool on our website. Simply fill out the required information about your car and we'll get back to you with an estimate. No guessing when you arrive at Crest Volvo Cars
The road to your next car or crossover isn't always easy. It's a big purchase, and one you'll have to live with for at least a few years, so it's essential to find a vehicle that you love. The process can take time, but the wait is worth it. At Crest Volvo Cars, we strive to help shoppers find the perfect match for their needs, budget, and lifestyle. From assisting with initial model research to explaining finance and lease options, we aim to make the journey to your next XC60 or S90 as simple as possible.
On this page, you'll find links to frequently asked questions for popular Volvo models like the XC40, XC60, XC90, and S60. If you have additional questions, feel free to contact us online or by phone at your convenience. If you'd like a closer look at one of our sedans, crossovers, or wagons, we invite you to visit our Volvo dealership in Frisco, serving Plano, Dallas and Allen, TX. We'll be happy to set you up with a test drive.