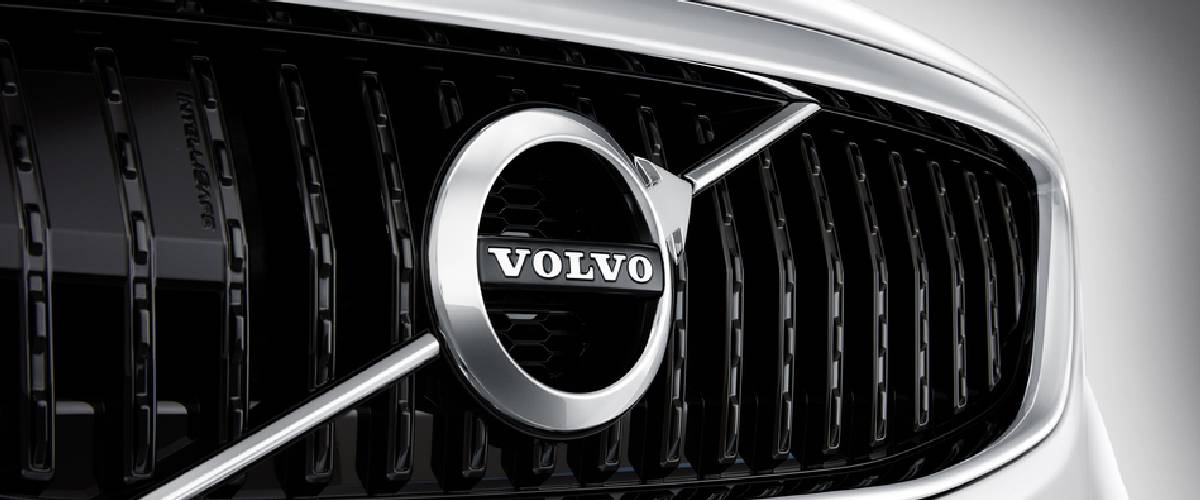 Leasing Frequently Asked Questions
Questions About a Volvo Lease? We Have Your Answers
When you select a new vehicle to replace what you're currently driving around Plano, you have the option to purchase the vehicle or lease it. People in the Richardson, TX area sometimes prefer to make a purchase that will result in the permanent ownership of an automobile. If you're someone who would enjoy having a new vehicle every few years without having to worry about repairs, leasing will likely be the best option for you. If you have additional questions about the leasing process, we have all of the answers you need.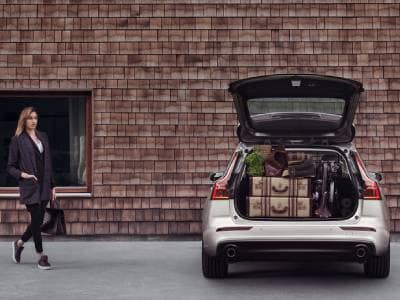 What's the Difference Between a New Car Lease and Loan?
If you want to lease a vehicle, you will sit down with one of our staff members to discuss a lease agreement. This agreement will detail how long your lease will be for, the amount you'll be paying each month, how much you've agreed to put down, the last day of your lease, and much more. A lot of people don't want to worry about their vehicle breaking down or needing repairs. Most new vehicles won't do this within the first few years, so this is when a lease is typically acquired. Ownership doesn't require you to turn the vehicle back in at any point. Once it's paid off, you receive a lien release.
How Do New Car Leases Work?
The first thing that you'll want to do is pick out a vehicle that suits you from our new inventory. After you've taken the vehicle for a test drive and want to talk about a potential lease, we can walk you through all of the details of a lease. We can negotiate anything that you would like to change. You'll be required to put a little bit of money down, and then you pay your monthly amount moving forward. You'll need to adhere to a specific mileage requirement and keep your vehicle in good condition. Routine maintenance should be performed.
How are Leases Calculated?
To determine a lease payment, the depreciation value must be calculated on a monthly basis. A finance charge will then be added to the monthly amount. The depreciation value and the finance charge will equal the monthly payment.
What Are My Options When the Lease Ends?
When your lease is up, you can choose to sign a new lease, you can often extend your lease by a little longer, or you can purchase the vehicle. People tend to sign up for a new lease with a new vehicle, but you can purchase the vehicle you've been leasing if you fall in love with it and want to continue driving it around Plano.
What is Lease Equity?
If you use less mileage than was initially agreed upon for your vehicle that you're leasing, this can result in lease equity. This equity can be used towards your next lease agreement to save you a bit of money. Some dealers will let you use that equity towards the purchase of another vehicle.
What are Lease Termination Charges?
Your lease agreement is agreed upon for a specific amount of time. It's assumed that you're going to keep the vehicle for that entire period. If you would like to terminate the lease early, you can do so at our dealership near Allen, TX. This may be because you've found something you want to purchase, or you want to start leasing another vehicle. There are termination charges that you would have to pay to make this happen.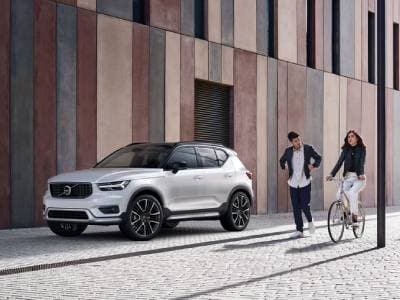 What are Lease Mileage Charges?
You are required to keep your mileage amount under a certain amount during the time you are leasing your vehicle. If you have no choice but to go over that amount to get where you need to go, you'll pay a mileage charge per mile that you've gone over.
Do I Need to Turn My Lease in at the Store I Leased it Through?
You can turn your lease into another dealership, but the deal that you got the vehicle from must have a captive lender agreement with that financer. It typically works in your favor to turn the lease into the same place where you got it, like here at Crest Volvo Cars. You'll end up with more incentives if you're leasing again.
How is Mileage Calculated on a Lease?
To determine your mileage, your annual mileage allowance is multiplied by the number of years on the lease contract.
What is My Lease Buy-Out?
This is the amount that you would pay if you wanted to purchase the vehicle. Many drivers around Dallas fall in love with their leased vehicles and turn to financing and buy-outs when their lease period ends.
How to Get Out of a Lease Early?
You can pay several fees to get out of your lease early if you have other options that you want to utilize around Richardson, TX.
Visit Crest Volvo Cars to Learn More
If you'd like to learn more about leasing and see if it's the right path for you, we encourage you to visit our dealership in nearby Plano soon. You can speak with a member of our friendly and knowledgeable team about your budget and needs, and we can find the right plan for you. We look forward to working with you soon!