We Answer Your Most Pressing Questions About the Volvo V60 at Crest Volvo Cars
Welcome to a great source of answers for the most common questions about the new Volvo V90: right here at Crest Volvo Cars in Plano, TX. The Volvo V90 is a popular and premium midsize crossover SUV with a superpower: it's also a wagon. Great for small families and light towing, it's also an excellent fit for those who enjoy luxury vehicles, which sets it decidedly apart from the crowd.
A popular choice in luxury wagons, this fantastic entry into the Volvo line is unique in every way. Come check out the new Volvo V90 for yourself at Crest Volvo Cars and handy directions.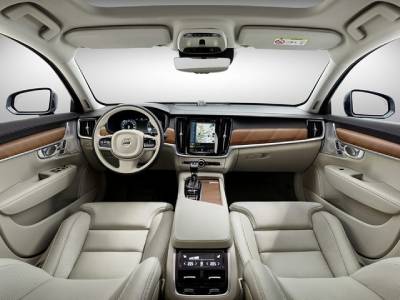 Does the Volvo V90 offer all-wheel drive?
Yes, The V90 all-wheel-drive technology is designed with Instant Traction™. This technology increases the V90's grip on the road in any weather. In average weather, the V90's power is transferred to its front wheels, which reduces fuel consumption without degrading performance. Plus, as your environment changes, whichever wheels enjoy the most contact with the ground dynamically receive an increase of power from the engine. Not only is your journey throughout Plano never the same twice, but your driving experience is a custom ride every time.
Does the Volvo V90 offer Apple CarPlay or Android Auto?
Yes, it offers both the Apple CarPlay and an Android Auto smartphone integration, including Volvo's On Call app with remote car control as part of the Volvo Sensus Connect Infotainment System package. Imagine how connected you can stay with everyone back in Allen, TX even when you're three states away and have never left the highway.
How many people can fit inside the Volvo V90?
The standard seating in the V90 is designed to carry up to five passengers comfortably.
Does the Volvo V90 have a backup camera?
Yes, all trims come standard with some form of backup camera with dynamic gridlines. However, there is also an available 360-degree camera system, as part of the advanced package providing an auto-parking feature with front, rear, and birds-eye parking views.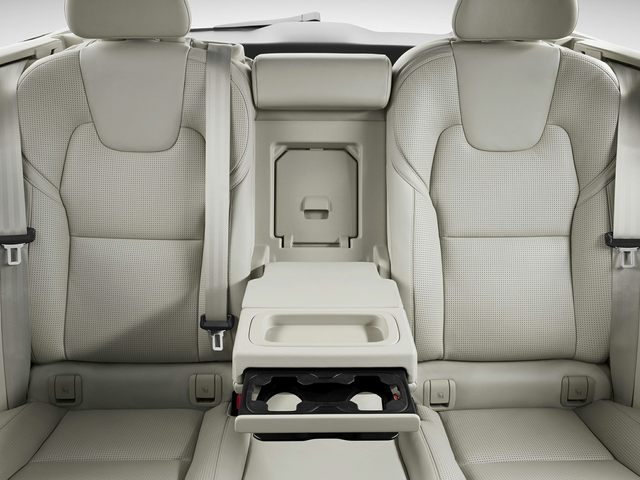 Does the Volvo V90 offer a remote start function?
Yes. The Volvo On Call app, included with your V90, connects your smartphone to the V90's dashboard control, enabling you to trigger the engine's remote start function. This is truly a great convenience on those days in Austin, TX when it's unusually cold or hot. The Volvo On Call app is also used for other functions as well, including unlocking your doors for you once you've engaged the remote start. Use it to check your fuel level, too. It's easier than ever to plan in advance and leave yourself plenty of time to fuel up on the way to your destination.
Does the Volvo V90 require special fuel?
While Volvo recommends that you fill your V90 with premium 91 unleaded gasoline or higher octane for enjoying optimum performance, you can operate your V90 on regular 87 unleaded gasoline, without reducing engine dependability. There is one exception: all T6 engines are designed for high performance, and they require you to use only premium, 91 unleaded gasoline or higher octane. Do not use any fuels that contain methanol on the Volvo V90 T6 models, as these blends could damage your engine long-term.
How many trim levels does the Volvo V90 offer?
There are three trim levels for the Volvo V90, and they all have a wide variety of exterior color choices as well as an impressive array of interior appointments. The trim packages are:
R-Design
Inscription
Cross-Country
Check Out the New Volvo V90 Today
If you are not sure whether one of these packages is right for you, please feel free to contact our sales team for advice and insight. We at Crest Volvo Cars in Plano, TX are happy to help you find the right options or trim package that will provide you with the most luxury and performance at your best value. Once you locate that special new Volvo V90 wagon that meets your needs, schedule a test drive and visit us off of the N Central Expressway in Plano to get started. You will also have the ability to chat with our financing center team about your best auto loan and lease options moving forward. We hope to see you soon!