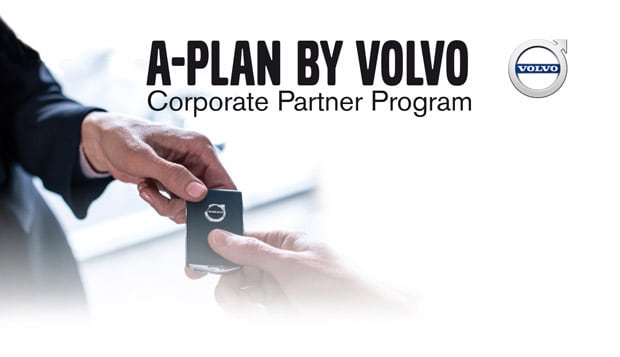 We appreciate all you do for our community. So you have the option to purchase or lease a new Volvo vehicle at transparent pre-negotiated prices... just like you were employed with us.
Available for Company Associates:
The A-Plan by Volvo is a benefit by Volvo Car USA to eligible individuals to purchase or lease new Volvo vehicles at transparent pre-negotiated prices = the same price Volvo employees pay.
The program is offered to active employees of selected US business partners, fleet partners and special organizations, all having a unique relationship to Volvo. Additional purchase eligibility will be extended to eligible employee's spouse and members of their immediate households.
Enter unique Partner Code
Update your personal information and establish a USER ID and Password
Generate up to 2 PIN numbers per year for purchase or lease