Wholesale Volvo Parts Available From Crest Volvo Cars
Are you looking for a better experience when buying genuine Volvo parts for your repair shop or DIY project? If so, you've come to the right place. Many parts suppliers treat their customers like they're a captive audience, but not at Crest Volvo. We value our customers, listen to their needs and ensure that we provide a streamlined experience because we know your time is valuable. No matter how large or small your order is, as a premier Volvo parts supplier, we'll treat it with a high level of priority.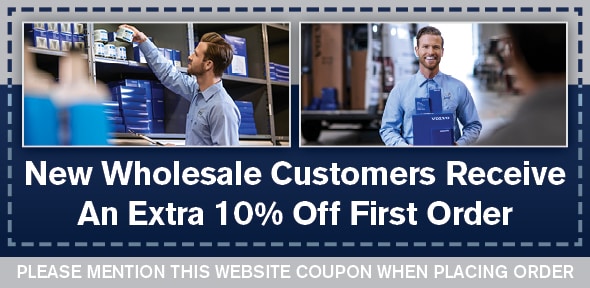 Why Other Volvo Repair Shops Buy from Crest Volvo
Our parts shop stocks more genuine Volvo parts than any other Volvo dealer in the United States. We have replacement parts for the body and interior of Volvo vehicles, along with parts for brake systems, electrical systems, engine, suspension, steering, transmission, wheels, and wheel hardware.
Not only do we have an extensive selection, but we can also ship to any repair shop anywhere in the world. Our Volvo parts shop also has an unparalleled shipment policy. We ship fast, and if a part is out of stock, we'll do our best to get it to you as soon as possible. We even deliver on Saturdays (DFW area).
You're the Customer, Let Us Treat You Well
At our Volvo parts shop, outstanding customer service is part of our brand. We value your time and patronage, so we treat you courteously on the phone and during all transactions. One of our most important policies is always asking for the VIN of the vehicle you're working on to ensure that you are getting the right parts.
Crest Volvo will pick up your returns within two days and will fax or email credits promptly, so you don't waste your valuable time tracking them down. If you have a repair shop that services Volvo vehicles in the Plano, TX area, or in any other location, we invite you to call our Volvo parts shop to learn more.