Don't roll down the windows in the car when the summer heat is beating down. Make sure your AC is properly working now and you'll find this summer far more enjoyable. What's more amazing than getting inside of a vehicle and letting the cool air take over when it is hot outside? Preventative maintenance is recommended so you can enjoy the AC all summer without issue. Of course, is problems occur with the AC, repair is just one appointment away. Summer lasts just four short months. Make sure you enjoy each one of the beautiful days of summer to the fullest by ensuring your AC unit is working properly.
What is AC Preventative Maintenance?
AC preventative maintenance is annual service that keeps the air conditioner in the vehicle working efficiently while reducing breakdowns when you least expect them. Professional AC repair technicians will inspect each component of the system, replace gaskets and seals, refill the freon, and take other steps to keep your AC at its best. Cost of preventative maintenance is far less than the cost to repair many of the most common AC problems.
Why is My AC Not Cooling?

You expect cool, crisp air to hit you when you open the doors to the car, so when warm air comes out, it leaves you perplexed, wondering the cause. There are several reasons for an AC that isn't cooling. One reason is low freon, which is easy to replace by any professional. Another reason is that it may be leaking freon. Perhaps it has nothing at all to do with the freon and is caused by a vacuum leak. You need professional service when this problem occurs since so many culprits can be behind the trouble.
Why is My AC Leaking?
AC leaks cause many problems for drivers. If you're one of them, rest assured repair technicians have the cure. Most commonly, moisture damage is the culprit, causing gaskets and hoses to loosen and allow liquids to flow out.
How Do You Detect an AC Leak?
We use various tools to detect a leak in your vehicle's AC. Rest assured we use the latest, state-of-the-art techniques that are available to accurately diagnose and detect problems causing your air conditioner to malfunction.
What is the Proper Vent Temperature for a Working AC?
There isn't a one-size-fits-all vent temperature that you can use to determine if the AC is properly working. As a general rule, the temperature inside the car should be between 20 - 50 degrees lower than the temperatures outside.
What is That Smell?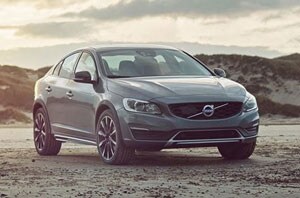 If the AC has a bad odor, you want to address this issue quickly. No one wants to sniff unpleasant odors and it can certainly impede on your plans. AC odors are commonly the result of mold and mildew inside the unit. There are deodorizers and products that professionals can use to remove mold and the smell. A dirty air cabin filter could also be responsible for the trouble.
What is Black Death?
Bearing the name of a 1970s plague, this occurs when freon deterioration ruins the entire AC system, causing massive destruction that is very costly to repair and that can cause problems elsewhere in the vehicle. Routine AC maintenance is the best way to prevent this from occuring in your AC system.
Visit the service center at Crest Volvo Cars in Frisco, TX today to quickly resolve your AC issues.
Service Hours
Monday

7:00 am - 7:00 pm

Tuesday

7:00 am - 7:00 pm

Wednesday

7:00 am - 7:00 pm

Thursday

7:00 am - 7:00 pm

Friday

7:00 am - 7:00 pm

Saturday

7:00 am - 3:30 pm

Sunday

Closed on Sunday