Looking for information on luxury tire service in the Dallas area? You've come to the right place! Whether you have questions about tire rotations or you need to have your vehicle's wheel alignment inspected, our full-service tire shop is here to help.
To learn more about the tire services we perform and to see our care tips, continue reading our tire maintenance guide below.
The Basics of Tire Care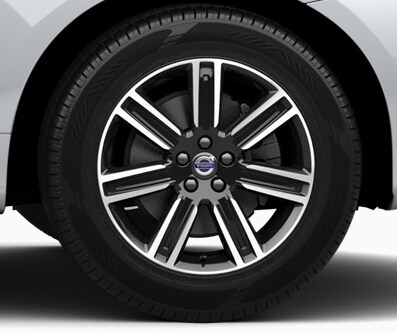 Regardless of whether you drive a newer car or an older car, receiving routine tire maintenance is a must. Skipping recommended tire rotations and wheel alignment checks can lead to an assortment of problems, the most common being uneven tire wear. However, most problems often lead to premature tire replacement, which can be costly and stressful.
Wondering how you can extend the life of your Volvo tires? Just follow these four simple tips:
Get your tires rotated and balanced every 6,000 miles (or six months)
Monitor your tire pressure on a monthly basis
Avoid driving on unpaved or rough roads
Have your wheel alignment looked at least once a year
Signs Your Tires Need to be Replaced or Repaired
Over time, your vehicle's tires will inevitably wear down and need to be replaced. One of the easiest ways to tell whether or not it's time for a new set is by looking at the tread. Worn tires tend to look smooth or "bald," and you'll be able to see the tread wear indicator bars.
Another way to check the tread is through the "Penny Test." Simply take a penny and place it in between the tire's tread with Lincoln's head pointing down. If you can see the top of his head, your tires are ready to retire.
Tires can also experience or cause other malfunctions that point to them needing to be repaired or replaced, such as:
Cutting, cracking or bulging of the sidewalls
Low air pressure
Vibrations in the steering wheel and seats
Vehicle pulling to the side
Whenever your tires are in need of repair, it's highly recommended you schedule tire service in Plano right away! Driving on worn or impaired tires can lead to even more problems, including rapid tire wear, suspension damage, decreased vehicle performance and even blowouts.
Volvo Tire Shop Near Me
Whether you need a quick rotation and balance or a whole new set of car tires for your Volvo, be sure to visit Crest Volvo Cars service center! We carry the high quality tires you are looking for, including Michelin tires, Goodyear tires and more.
Before you come in for your appointment, be sure to check out our monthly service specials to save on your next tire rotation or wheel alignment in the Dallas area.