Volvo Transmission Repair and Maintenance in Frisco, TX
Transmission service is an essential component to total vehicle maintenance for your Volvo, but it is a service that many drivers overlook or are confused about. Your Volvo's overall movement, power and torque are directly linked to the transmission. This vital system must be well-maintained at all times in order for you to enjoy a wonderful experience behind the wheel. At our Volvo dealership's service center, we can assist you with all manufacturer's recommended maintenance services, including transmission fluid flushes and changes. In the event a repair issue develops, you can trust us to promptly and accurately address the problem to your satisfaction. Remember that transmission maintenance could help you to avoid unpleasant, stressful breakdowns caused by transmission trouble.
What Should I Know About Transmission Maintenance Service for a Volvo?
One of the most important maintenance steps that you can take to care for your Volvo's transmission is to flush or change the transmission fluid. As your transmission runs, the various components can produce incredible heat and friction. These are damaging forces, and the heat and friction is abated by healthy, clean transmission fluid. However, dirt and other debris can build up in this fluid. When the fluid is dark and thick with debris, it cannot perform its essential job as well as it otherwise could. A general guideline for many vehicles is to replace or flush the transmission fluid between two to three years regularly or between 30,000 to 45,000 miles. Pay attention to the guidelines in your owner's manual for specific recommendations for your Volvo model. You can also bring the vehicle to our service department. By analyzing the fluid's condition, we can recommend any services needed.
What Is the Difference Between Flushing My Volvo's Transmission Fluid and Changing It?

Many drivers believe that flushing and changing transmission fluid refer to the same service. While these services are similar, there is an important difference between them. When transmission fluid is changed, it is drained from the pan. New fluid is added to the pan, and the filter is replaced. Keep in mind that dirty transmission fluid remains in the cooler lines and torque converter through a fluid change service. In comparison, a transmission flush service removes all dirty fluid from all system components. New fluid replaces the dirty fluid throughout the transmission system. The filter is also replaced. Depending on the condition of your fluid and how long it has been since the last service, you may find that one is more beneficial and suitable for your Volvo than another. When in doubt, refer to the recommendation of our certified auto technicians.
What Are a Few Common Signs of Transmission Trouble?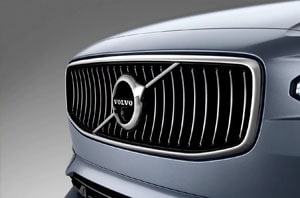 Flushing or changing the transmission fluid in your Volvo regularly is an excellent way to reduce the chance of expensive and stressful repair issues related to the transmission from developing. Components in the system will be properly lubricated and may last longer, but all components will eventually fail and require replacement. Identifying repair issues and dealing with them right away can prevent a severe breakdown from occurring. You may notice that your Volvo's "service engine" light is on. A burning smell may be coming from the engine. You could also see transmission fluid dripping underneath the car, or you may notice that the car increasingly is jerky as it changes gears. If you notice any of these critical signs or if your transmission needs maintenance work completed, make an appointment with our service team today.
Service Hours
Monday

7:00 am - 7:00 pm

Tuesday

7:00 am - 7:00 pm

Wednesday

7:00 am - 7:00 pm

Thursday

7:00 am - 7:00 pm

Friday

7:00 am - 7:00 pm

Saturday

7:00 am - 3:30 pm

Sunday

Closed on Sunday