Dallas Volvo Dealership Reviews the New C30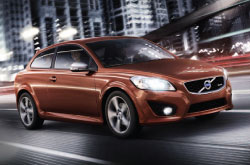 For the full 2013 Volvo C30 review, please scroll past the video below. Volvo of Dallas stands out from the competition with products and services built to assist you in your search.These well-written reviews will help you do just that. Once you begin to read, you'll find that this article is jammed with usable features and information. Is the 2013 C30 right for your family? Continue reading and find out!
360 Degree Volvo C30 Video
2013 C30 vs the Competition - Compare Features & Specs
Check out the 2013 Volvo C30 side-by-side with versus similar autos like the 2013 Volkswagen GTI, Audi A3, VW Beetle Turbo, Ford Focus ST and the Fiat 500 Abarth, and you will realize that the 2013 C30 scores higher those vehicles in oodles areas. Get a load of the reasons see why!
2013 Volvo C30 MPG: 21 city / 29 highway
2013 Volvo C30 Cargo Space: 15.3 cubic feet
2013 Volvo C30 Colors: Orange Flame, Flamenco Red, Black Stone, etc...
2013 Volvo C30 0-60 MPH in 7.1 seconds
2013 Volvo C30 Seats: 4 passengers
2013 Volvo C30 Body Style(s): Hatchback
2013 Volvo C30 MSRP: $25,500
Trims & Features on the New 2013 Volvo C30
Learn About Our Volvo Auto Repair Center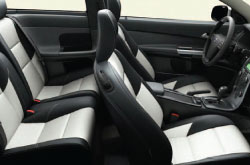 No mom and pop car repair sites in Dallas, Texas offer Volvo of Dallas 's amazing combination of certified Volvo C30 service techs, complimentary warranties on all services and Volvo OEM parts. Volvos in Dallas can take a thrashing, so turn to the auto repair gurus in Dallas - Volvo of Dallas . We do a gamut of services, from straightforward serpentine belt replacement and standard inspections to more involved jobs such as engine repair. On top of this, you can trust you'll get budget service at our Volvo auto repair center in Dallas. Take a look at our current service specials by clicking the link below.