Learn More About the New S80 From Volvo of Dallas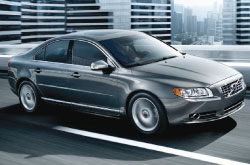 2013 Volvo S80 research and review from Volvo of Dallas , The trusted resource. Stop worring about your next Volvo purchase; look to the well-known S80 franchise in Dallas for well researched reviews authored by automotive enthusiasts. To make knowledgeable decisions when it comes to your next Volvo S80 purchase, don't guess! Each passage is loaded with material and S80 features in way that's easy to understand. Read on, but don't hesitiate to contact Volvo of Dallas for more S80 information.
Take a Video Tour of the 2013 Volvo S80
2013 Volvo S80 Quick Specs
Comparing the 2013 Volvo S80 head-to-head with against vehicles like the 2013 Acura TL, BMW 5 Series and the Hyundai Genesis, and you will catch that the 2013 S80 out does the competition in many areas. Catch a glimpse of our bullets to see why!
2013 Volvo S80 0-60 MPH in 6.6 seconds
2013 Volvo S80 MPG: 19 city / 28 highway
2013 Volvo S80 Cargo Space: 15 cubic feet
2013 Volvo S80 MSRP: $39,150
2013 Volvo S80 Seats: 5 passengers
2013 Volvo S80 Colors: , etc...
2013 Volvo S80 Body Style(s): Sedan
Learn About the 2013 Volvo S80's New Features
Get Under the Hood: Engine & Powertrain Specs for the 2013 S80
Your Volvo S80 Comes With Built In Peace of Mind
Learn About Our Volvo Auto Repair Center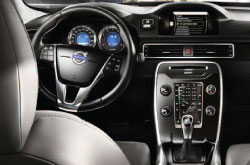 You won't get Volvo trained service techs, a year warranty on service and genuine Volvo parts at a megacorp auto facility in Dallas, so visit Volvo of Dallas instead. Turn to the auto repair hot shots in Dallas, Volvo of Dallas , when your Volvos takes a walloping. The following is only a tiny percent of what we handle: tire rotation and replacement, engine repairs, battery replacement and much more. We also tackle a large spectrum of additional services. It's obvious: If you want hot shots service and affordable repair prices in Dallas, make Volvo of Dallas your first stop for Volvo vehicle maintenance. Click the upcoming link to find the most up to date service specials now!
Contact our service center day or night using our online form