About Volvo of Dallas XC60 Reviews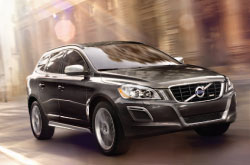 Welcome to the Volvo of Dallas review of the 2013 XC60. With the help of automotive writers, Volvo of Dallas put together some of the most strikingVolvo XC60 reviews you'll find online. Everything perspective car buyers need to make cognizant decisions is right here - each article is brimming with [helpful facts and specs - all at your fingertips. Read on to see if the 2013 XC60 should be parked outside your home.
360 Degree Volvo XC60 Video
2013 Volvo XC60 Quick Specs
By examining the 2013 Volvo XC60 next to the 2013 Infiniti EX35, Mazda CX 7, Audi A5, Acura RDX and the Mercedes Benz GLK, and you can find that the XC60 transcends those autos in several zones. Scan the hightlights below.
2013 Volvo XC60 MSRP: $34,350
2013 Volvo XC60 Seats: 5 passengers
2013 Volvo XC60 Body Style(s): SUV
2013 Volvo XC60 Cargo Space: 30.8 cubic feet
2013 Volvo XC60 0-60 MPH in 5.8 seconds
2013 Volvo XC60 Colors: Flamenco Red, Black Stone, Ice White, etc...
2013 Volvo XC60 MPG: 19 city / 25 highway
Features & Trims Available to Dallas Volvo XC60 Shoppers
The 2013 XC60 Was Designed With Your Safety in Mind
Volvo XC60 Service Info for Dallas, Texas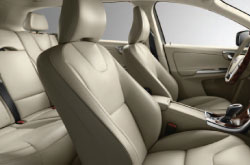 To get your Volvo XC60 worked on by wonderful service techs, you don't need to roam far. Our Dallas auto service center is a small cruise away and we offer a year warranty on every job. With a hand from Volvo of Dallas 's car repair old pros your Volvo will run efficiently. Our techs can take on a diverse set of jobs - from big stuff like Volvo transmission repair to less tedious tasks like serpentine belt and in-cabin air filter replacement. Also you can reckon on getting cut-rate prices on all services, as well as great service every time you make a trip to Volvo of Dallas . Click the succeeding link to be taken to to Volvo of Dallas 's service coupons.