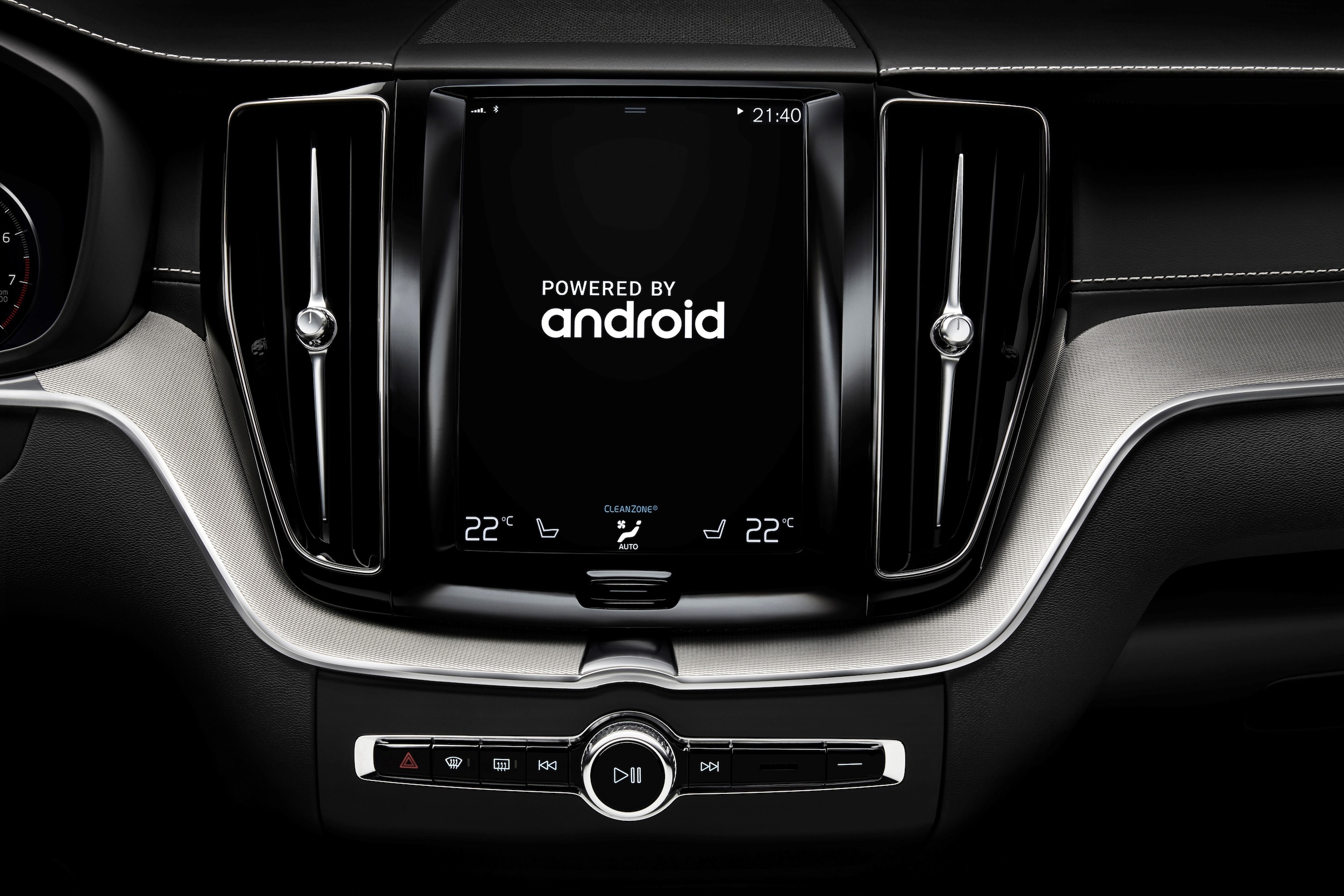 Attention Android fans: Your favorite operating system will soon be available behind the wheel thanks to Volvo's new partnership with Google.
Within the last few years, Volvo has partnered with several different tech giants—including Uber and Microsoft—in order to further its vision of seamless mobility. As with these partnerships, Volvo's latest business venture with Google has the automotive and tech communities buzzing with anticipation.
According to the automaker, this partnership will "revolutionize" the driver-car relationship. Integrating the Android platform with Volvo's existing infotainment system opens up even more opportunities for drivers to connect to their favorite apps and services, and experience completely new ones.
"With the advent of Android we will embrace a rich ecosystem while keeping our iconic Volvo user interface. We will offer hundreds of popular apps and the best integrated experience in this broad, connected environment," said Henrik Green, Senior Vice President Research & Development at Volvo Car Group.
While several automakers have expressed interest in working with Google, Volvo is the first to commit to introducing Android programming into its lineup of luxury cars and crossovers. In fact, Volvo plans to make this technology available to customers within the next two years. Additionally, Volvo is also working closely with Google to create updates for existing models, including the introduction of Google Local Search functionality on systems equipped with Sensus Navigation.
"We are making an important strategic step with the Google partnership. Google's platform and services will enhance the user experience by enabling more personalisation possibilities, while Android will offer increased flexibility from a development perspective," said Green.